St. Louis Gateway Arch
---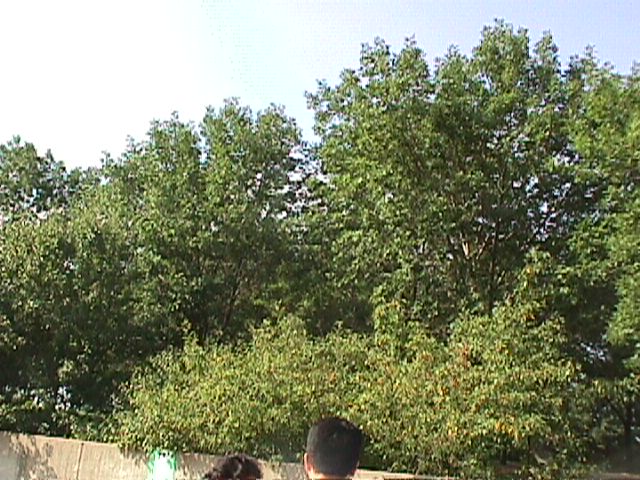 The Arch is behind those trees, I guess.
---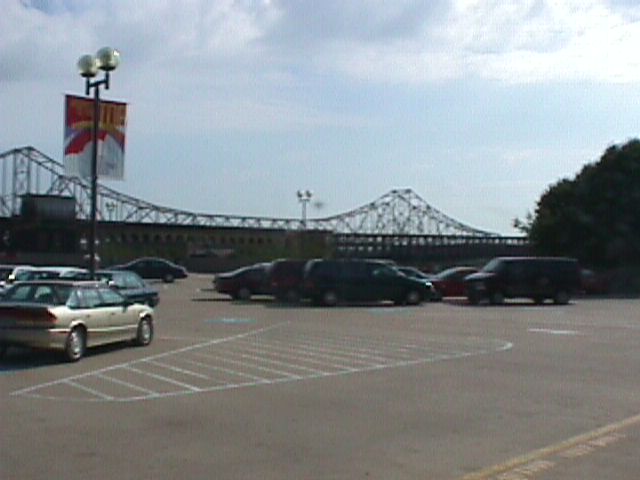 Looking from the parking garage over toward the Eads and Martin Luther King, Jr, Bridges.
---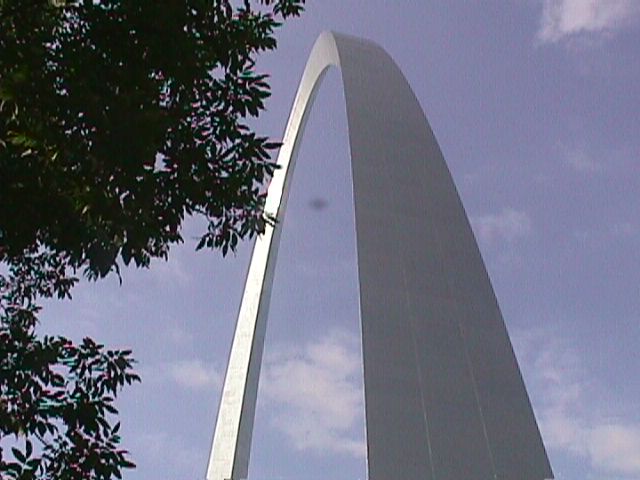 The Arch from the base.
---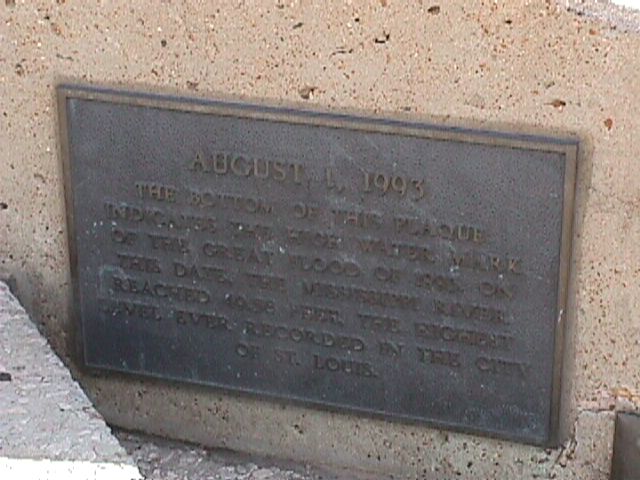 The flood marker. If you stand at the flood marker and look how far down the water is, you can really get a feel for how massive that flood was.
---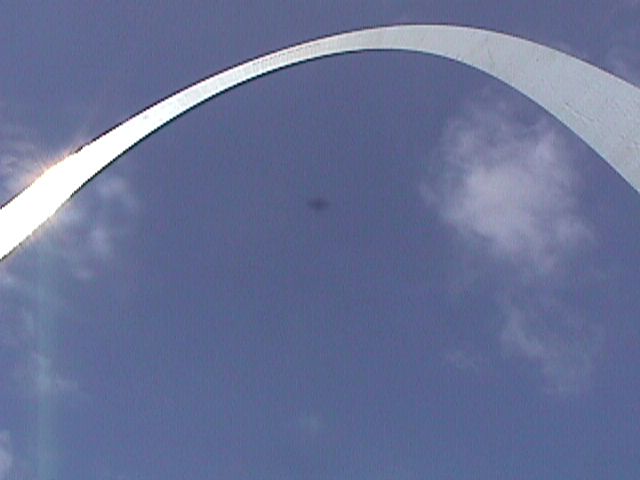 The arch from right underneath.
---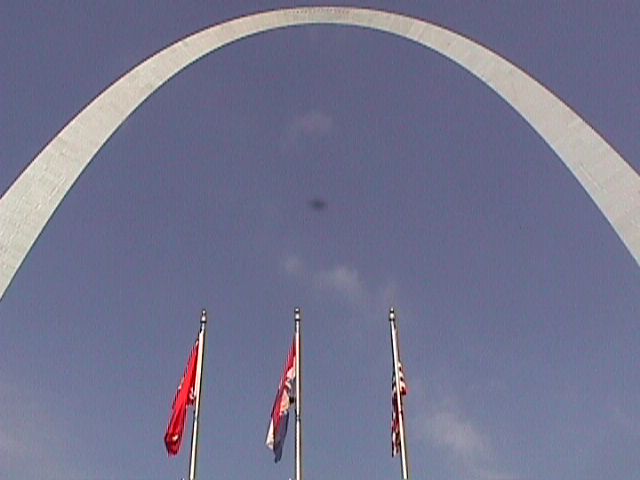 The arch from down by the river.
---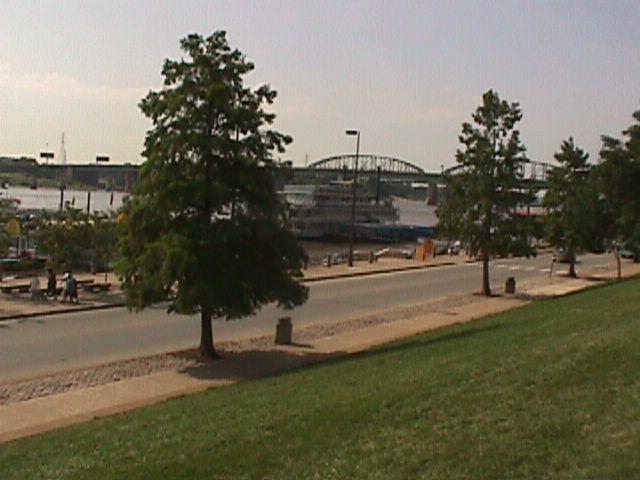 Looking south from the arch at the Mississippi River. There's a McDonald's on a riverboat down there.
---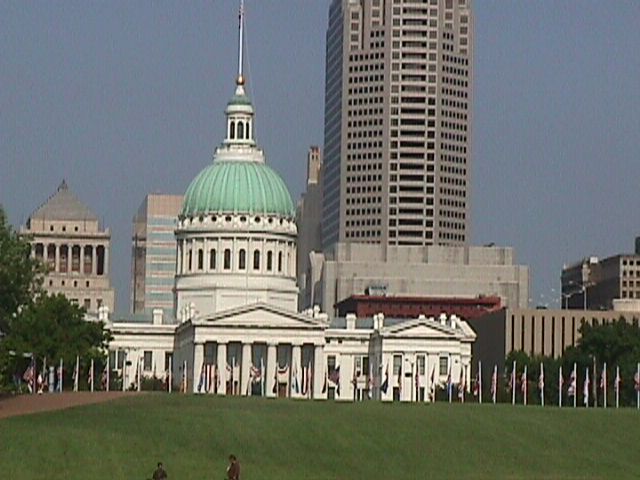 Looking up at the city.
---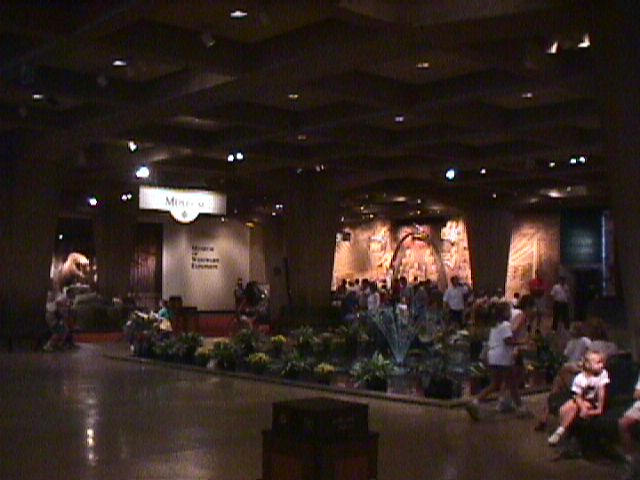 Inside the museum under the arch. All those people are waiting in line for tickets to ride the tram to the top. I think we'll pass.
---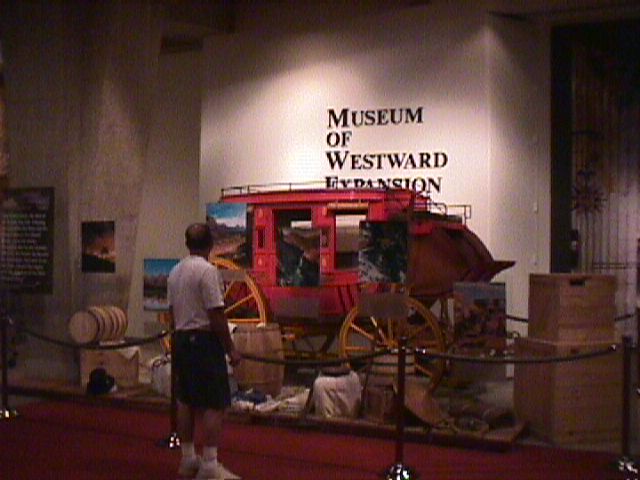 More in the museum. There is a lot here about Lewis and Clark.
---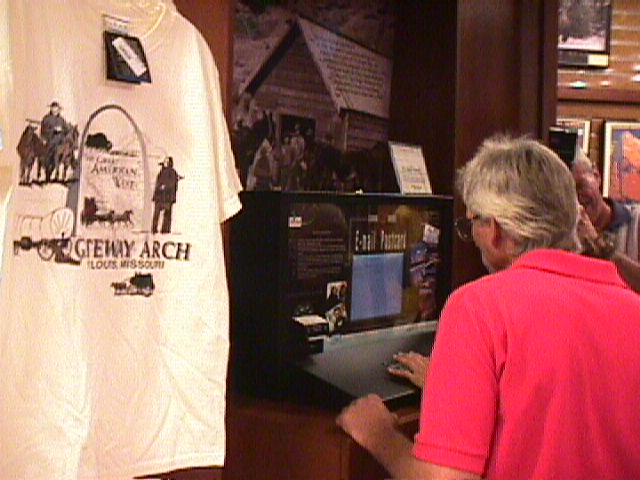 The ipCard internet postcard machine, built by Protospace.
---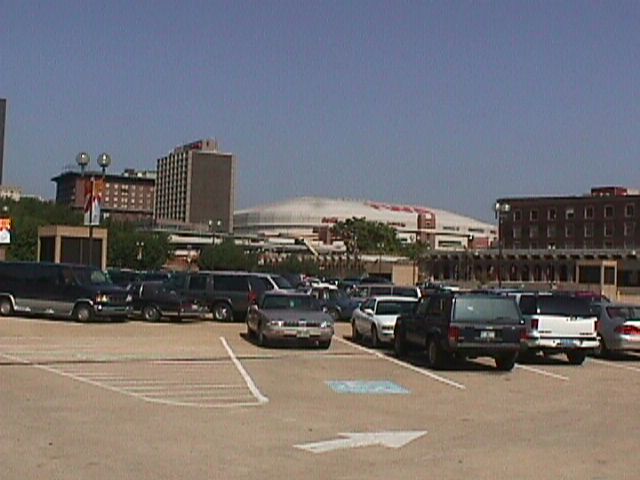 Looking over at the TWA Dome, home of the St. Louis Rams, from the arch parking lot.
---
Copyright notice: All images are copyright © James D. Teresco unless otherwise specified. Unauthorized use is prohibited.
---