War Memorial in St. Louis.
---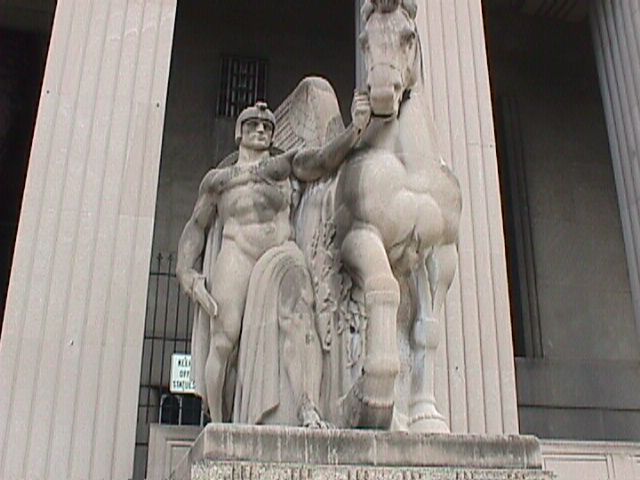 Statue in front of the World War Memorial.
---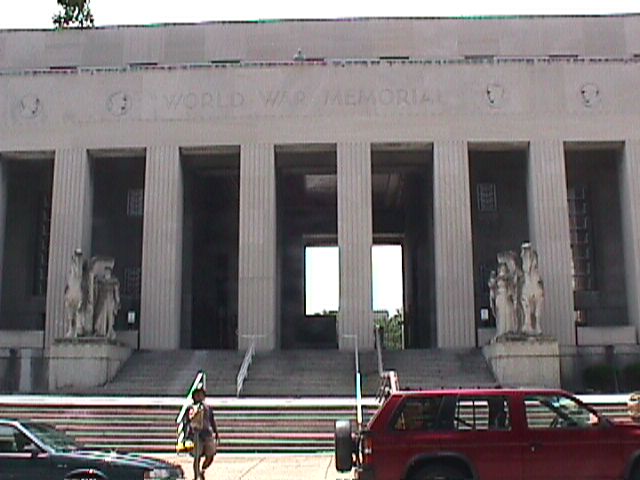 The outside of the memorial. There was a lot of interesting stuff inside, if only we had time to look at it all.
---
Copyright notice: All images are copyright © James D. Teresco unless otherwise specified. Unauthorized use is prohibited.
---