---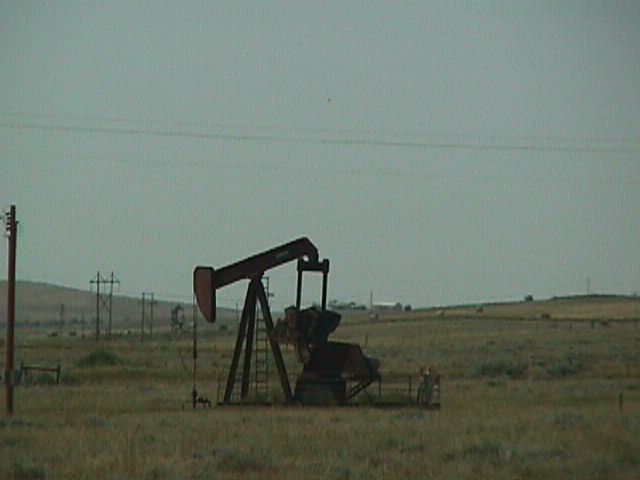 There are oil wells scattered throughout this part of Wyoming.
---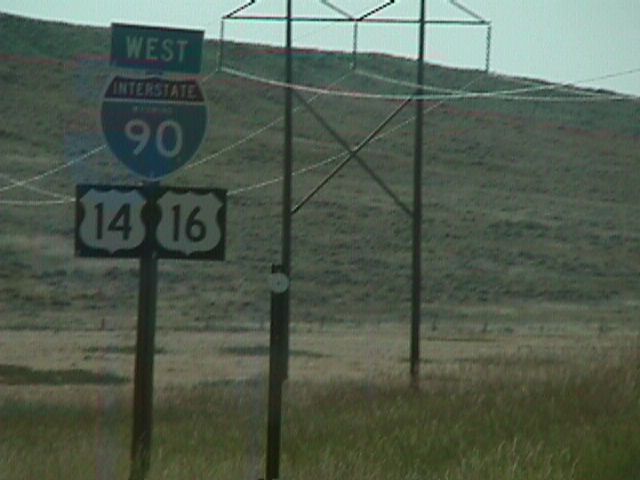 I-90 is also US 14 and US 16 in much of Wyoming.
---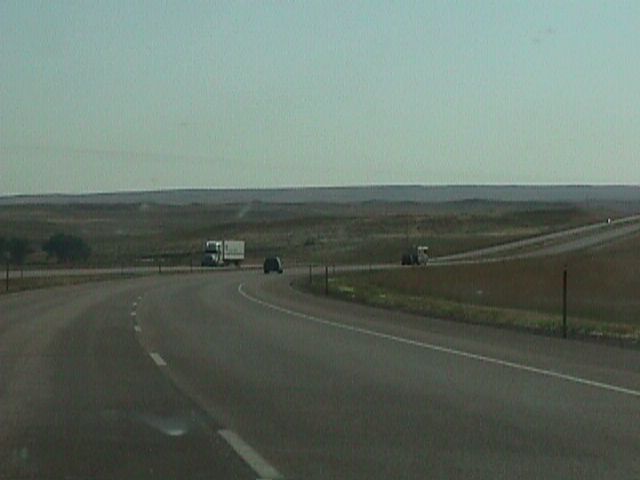 I-90 across the rolling hills of the eastern half of Wyoming.
---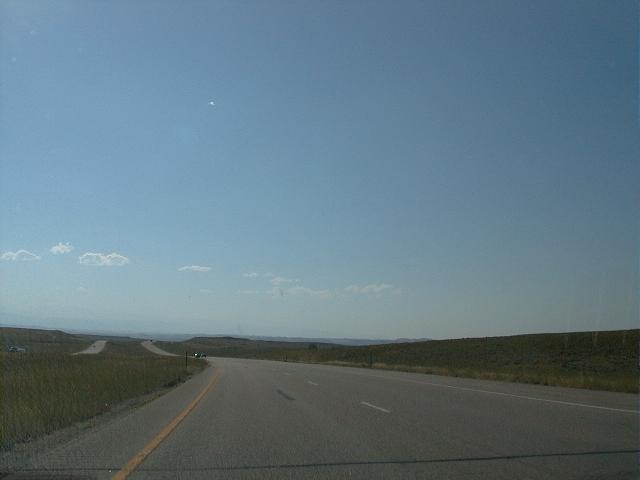 I-90 from Nathan's car. [Bigger]
---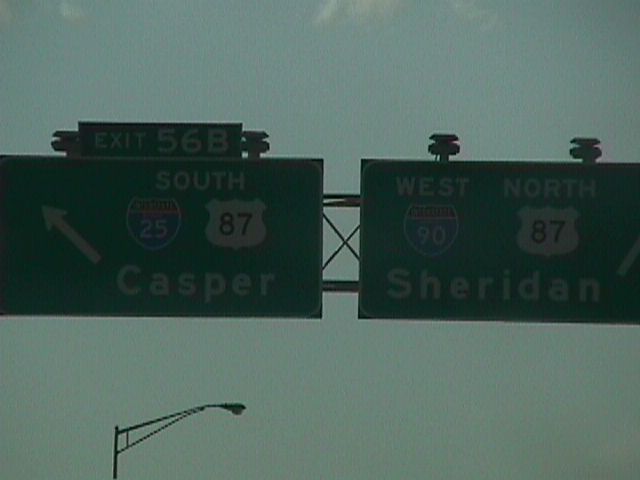 The intersection of the northern end of I-25 with I-90. We will see I-25 again later.
---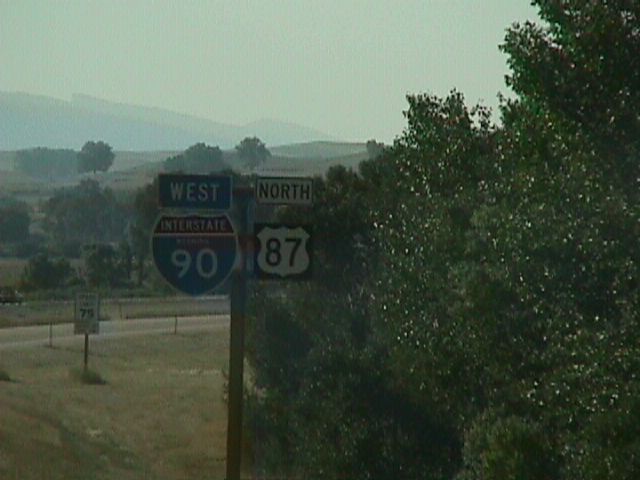 I-90 West has now turned north alongside the Bighorn Mountains to our west, and has joined US 87 North.
---
Copyright notice: All images are copyright © James D. Teresco unless otherwise specified. Unauthorized use is prohibited.
---