Oakland A's vs. New York Yankees - August 24, 1986
These pictures were taken with a Polaroid Sun 600 camera at the Major League Baseball game between the Oakland A's and New York Yankees at Yankee Stadium in the Bronx, and (much) later scanned in. Images are shown at a resolution of 512x622, but are also available in their full-size 1024x1245 original scans by clicking on the links after the captions.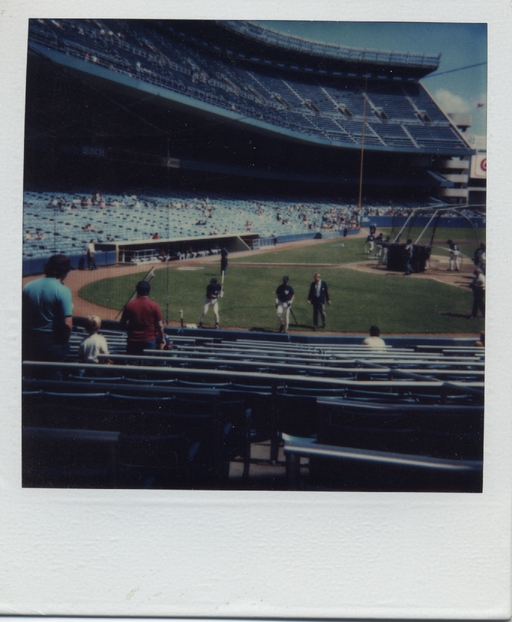 Don Mattingly during batting practice. [1024x1245]
---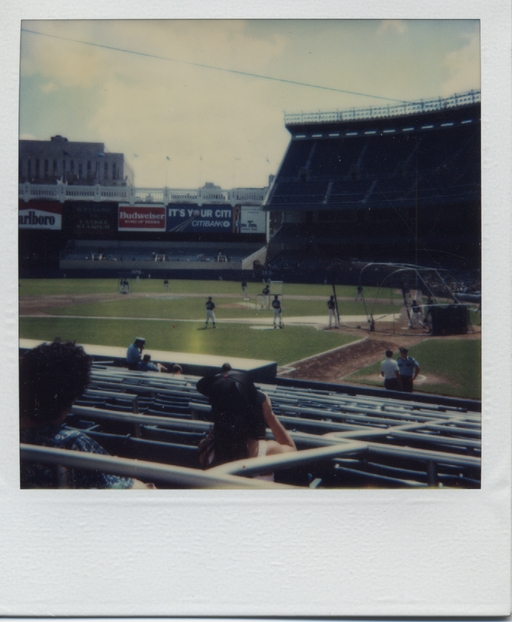 More BP: Dan Pasqua on deck and Wayne Tolleson batting. [1024x1245]
---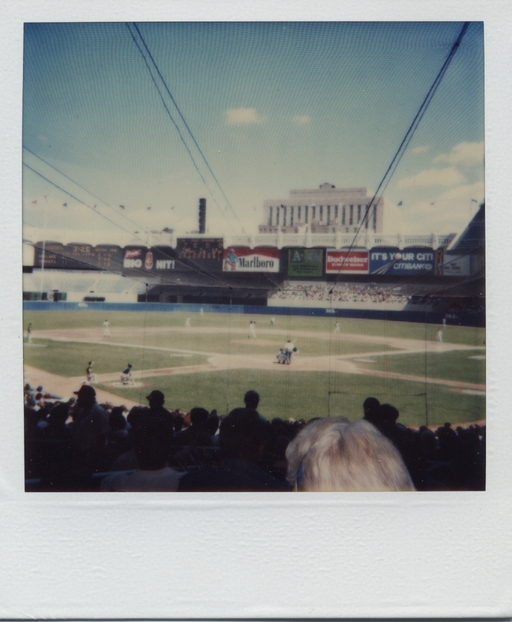 Tommy John on the mound for the Yankees. And the view from a seat that you could get in 1986 but not in 2006. [1024x1245]
---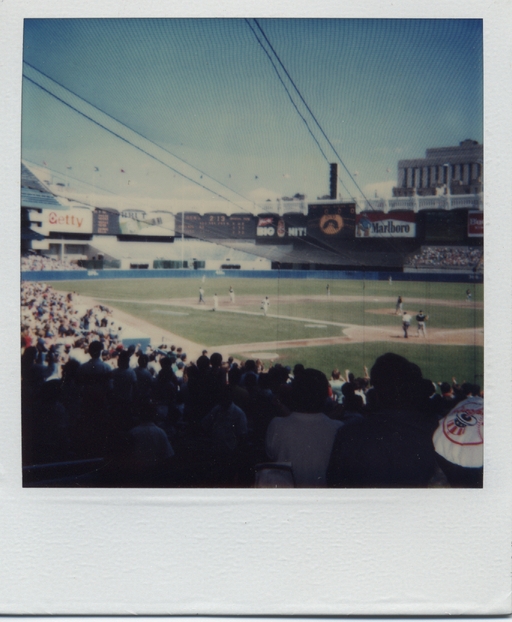 Mike Pagliarulo rounds the bases after his 28th home run of the season. [1024x1245]
---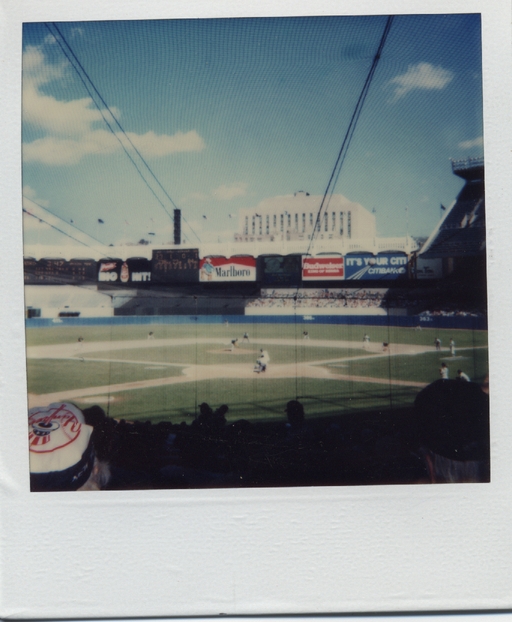 Don Mattingly at bat. [1024x1245]
---
E-mail domain: teresco.org, username: terescoj - Fri Jul 28 00:48:20 EDT 2006
---
Copyright notice: All images are copyright © James D. Teresco unless otherwise specified. Unauthorized use is prohibited.
---