Last Game at Yankee Stadium: Baltimore Orioles vs. New York Yankees, Yankee Stadium, Bronx, New York - September 21, 2008
These pictures were taken with my Fujifilm Finepix S9000 digital camera at Yankee Stadium in the Bronx, New York, on September 21, 2008. The New York Yankees played the Baltimore Orioles in the last game ever played at the 1923-2008 Yankee Stadium.

Images are shown at a resolution of 640x480, but many are available in full size, cropped from the originals, or in half of original size by clicking on the links after the captions.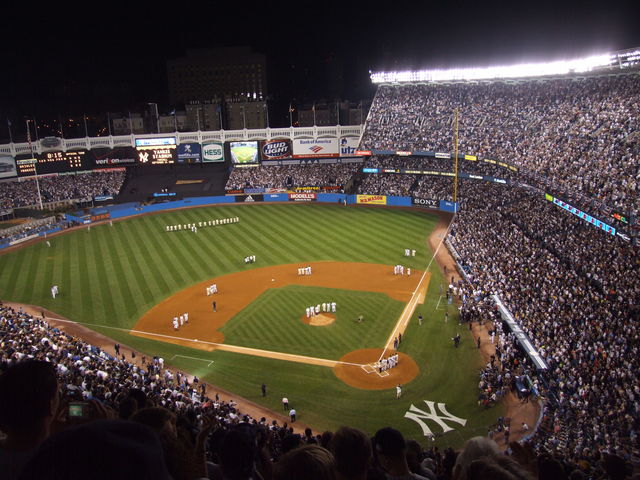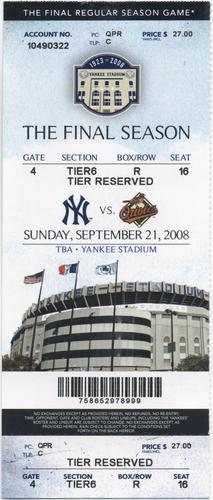 The over 500 pictures from the day are divided among several pages, linked below: E-mail domain: teresco.org, username: terescoj - Sat Nov 1 18:05:32 EDT 2008
---
Copyright notice: All images are copyright © James D. Teresco unless otherwise specified. Unauthorized use is prohibited.
---