Montgomery County Sightseeing - July 10, 2009
These pictures were taken with my Fujifilm Finepix S9000 digital camera on a ride with some friends visiting with us around Montgomery County in New York on July 10, 2009. Images are shown at a resolution of 640x480, but many are available in full size or cropped from the originals or in half of original size by clicking on the links after the captions.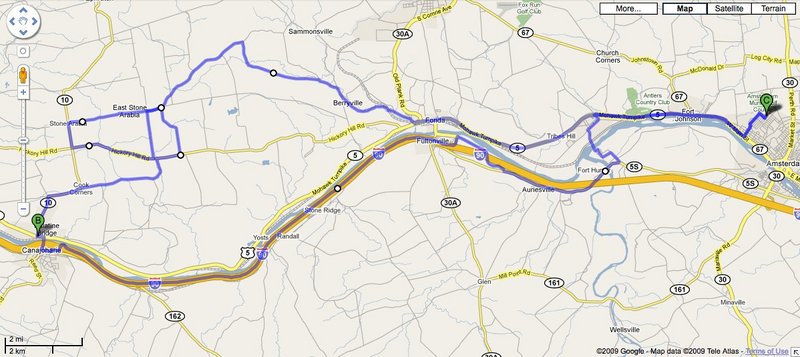 ---
Copyright notice: All images are copyright © James D. Teresco unless otherwise specified. Unauthorized use is prohibited.
---