Montgomery and Schoharie County Drive - February 21, 2009
These pictures were taken with my Fujifilm Finepix S9000 digital camera on a 100-mile drive through Montgomery and Schoharie Counties of New York on February 21, 2009. Images are shown at a resolution of 640x480, but many are available cropped from the originals or in half of original size by clicking on the links after the captions.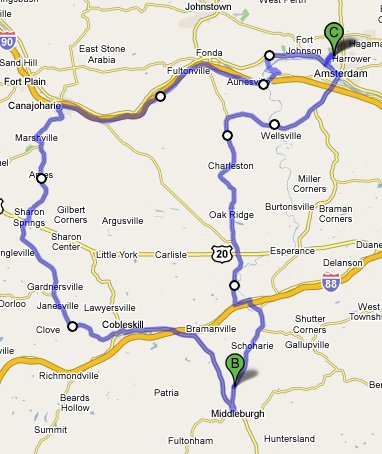 Pictures are spread among several pages:

E-mail domain: teresco.org, username: terescoj - Tue Feb 24 15:28:26 EST 2009
---
Copyright notice: All images are copyright © James D. Teresco unless otherwise specified. Unauthorized use is prohibited.
---